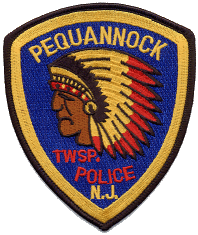 Pequannock NJ police arrested a local man who was allegedly driving under the influence of Xanax when he caused a car accident.
The accident occurred just before 6:00 p.m. in Pequannock, New Jersey. The suspect, a 37-year-old resident of Pequannock New Jersey, was reportedly driving a car on the Newark Pompton Turnpike, near Mountain Avenue, when he crashed into a motor vehicle driven by a 23-year-old Kinnelon NJ woman.
When police officers arrived at the scene of the accident, they allegedly saw the suspect exhibiting signs of being under the influence of prescription medication.
Afterwards, the driver of the other car was transported by her parents to Chilton Medical Center in Pompton Plains, New Jersey. Doctors at the Pompton Plains hospital treated her for a broken arm.
Meanwhile, the suspect was also taken to the same hospital and treated for minor injuries to his head, his neck, and his shoulder.
After being released from the hospital, the suspect was moved to Pequannock police headquarters so that he could be charged and processed. He was later released from police custody on his own recognizance.
The suspect faces charges for multiple traffic violations, including Driving While Intoxicated (DWI) and reckless driving. Additionally, he has been charged with assault by auto.
For more information about this case, check out the NJ.com article, "Man on Xanax Caused Crash That Broke Woman's Arm, Cops Say."