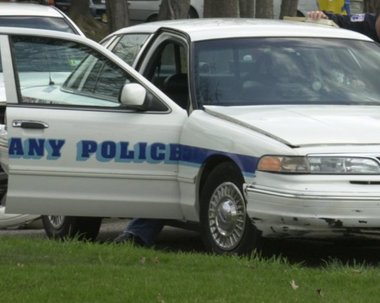 Officials from the Parsippany Police Department are seeking public assistance to identify a man who allegedly attempted to lure a teenage girl into his vehicle recently.
A 15-year-old girl notified police after she was followed by a black SUV while jogging on Maple Lane at approximately 9 p.m. on Sunday, July 27th. According to the alleged victim, the man inside the vehicle, which had Pennsylvania license plates and a red bumper sticker, then reportedly asked her to get into his car in order to help him find his lost dog.
The teenager said she ignored him and continued jogging as he proceeded to follow her passed several additional houses before driving off. She described the driver to police as a middle-aged male wearing glasses and a buttoned, collared shirt.
If the suspect is ultimately identified and taken into custody, he could be charged with a felony and subject to significant penalties upon conviction. It is likely that the defendant would be charged with luring and enticing a minor which, as described by N.J.S.A. 2C:3-6, is considered a second degree crime in New Jersey. In addition to a prison sentence ranging from 5 to 10 years, those convicted of charges governed under this statute are required to become registered sex offenders, per the dictates of New Jersey's Megan's Law.
Police have requested that anyone with information regarding this incident or the vehicle in question contact the Parsippany Police Department via phone at 973-263-4300 or e-mail at Crime_Tips@parpolice.com
For more information pertaining to this case, access the following article: Parsippany cops: Man tried to get teen girl into his van