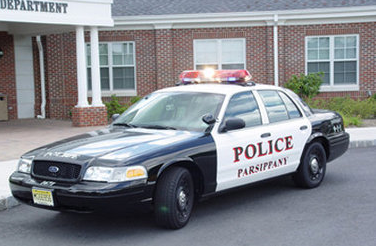 Officers from the Parsippany Police Department recently arrested three men who are now facing theft and drug-related charges, after responding to reports of a fight near the intersection of Lake Shore Drive and Huron Avenue.
According to a news release, Officer Michael Sprung responded to reports of a fight occurring at approximately 11:05 p.m. at the aforementioned intersection. He allegedly witnessed 24-year-old Aytac Malta of Lake Hiawatha and 24-year-old Devin Cates of Parsippany yelling at each other in the road before they began walking away from each other. When Sprung arrived on the scene, he ordered both men to stop. While Malta followed his the officer's orders, Cates ignored him and proceeded to walk toward his vehicle.
Officer Sprung then followed Cates, at which time he discovered a Leatherman-type tool and an open cigarette pack containing small bags of heroin on the front seat of the car. The heroin was confiscated and additional officers were called to the scene. Overall, police concluded that the fight between the men had been merely verbal and that neither had sustained any physical injuries. However, they soon learned that boxes containing stolen auto parts were located on a porch nearby. 18-year-old Logan Cates, Aytac Malta, and Devin Cates were all taken into custody in connection with the stolen property.
All three men are now facing criminal charges. Logan Cates was charged with theft of movable property, while Devin Cates was charged with receiving stolen property and possession of a controlled dangerous substance and is currently being held at Morris County Jail in default of $2,500 bail. Malta was charged with receiving stolen property and is also being held at Morris County Jail, with his bail set at $2,000.
Charges for receiving stolen property, as provided in N.J.S.A. 2C:20-7, are graded based on the value of the alleged stolen property, and can be considered as relatively minor disorderly persons offenses or as serious as second degree crimes. If the property stolen is valued at less than $200, the charges is classified as a disorderly persons offense, punishable by up to 6 months in county jail.
On the other hand, offenses involving property valued between $200 and $500 are considered fourth degree crimes, punishable by up to 18 months in state prison. If the property is valued between $1,000 and $75,000, the crime is of the third degree, which warrants a sentence of 3 to 5 years in prison. Lastly, if the alleged stolen property has an estimated value above $75,000, the offense is a second degree crime and a convicted defendant is subject to a prison sentence ranging from 5 to 10 years.
For more information pertaining to this case, access the following article: Argument over cigarettes leads Parsippany cops to heroin and stolen property, police say