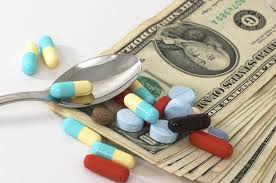 After a long-running investigation, Parsippany NJ police have arrested and charged six people with numerous drug-related crimes.
Police made the arrests after the suspects allegedly conspired to distribute a variety of controlled dangerous substances such as cocaine, marijuana, and prescription drugs in Parsippany, New Jersey.
According to Assistant Prosecutor Bradford Seabury, the Morris County Prosecutor's Office and the federal Drug Enforcement Administration had been investigating this case for a considerable amount of time before making these arrests.
One of the suspects, a 36-year-old Parsippany resident, is facing 33 charges, the most of any of the six people arrested. Among his charges are conspiracy with intent to distribute cocaine and endangering the welfare of a child.
The other suspects involved in this case hail from Stewartsville, Parsippany, Plainfield, Florham Park, and Basking Ridge. Each of these defendants is facing multiple drug charges and being held on bail at the Morris County Jail.
The 36-year-old suspect is being held on $150,000 bail and could be facing extremely serious penalties, including a lengthy term of incarceration, if he is ultimately convicted of these crimes.
Multiple defendants in this case were granted bail reductions in Morris County Superior Court after their bails were initially set. However, Superior Court Judge Stuart Minkowitz refused to grant a bail reduction in the 36-year-old suspect's case.
For more information pertaining to this case, access the following article: "Six charged with conspiring to distribute drugs in Parsippany."
Drug Distribution Charges Parsippany NJ – Need a Lawyer
If you are being investigated or you have been charged with distribution of drugs in Parsippany NJ, you need an experienced criminal defense lawyer to protect your rights and fight these serious charges for you in court. Contact us now for immediate assistance and a free initial consultation.