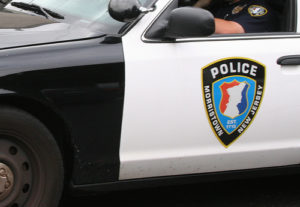 Morristown NJ police are investigating a recent burglary at a local swimming pool.
The theft incident was reported around 12:20 p.m., with the Morristown Police Department dispatching police officers to the Burnham Park Pool to investigate a possible burglary and theft.
According to law enforcement, someone broke into a concession stand at the pool and stole the stand's cash register. The theft reportedly occurred while the Morristown NJ pool was closed and was only discovered by an employee the following afternoon when he showed up to work for the day.
The concession stand worker spoke with Morristown cops and said that the cash register did not have any money inside at the time of the theft. However, the register does reportedly have a retail value of approximately $209.
Detectives with the Morristown Police Department are investigating the break-in and theft. It might be difficult for investigators to determine the identity of the culprit because the pool food stand does not have any security cameras.
Morristown authorities indicated that there were no signs of forced entry at the concession stand. That makes sense because the stand's roll-up doors were reportedly broken; workers used only a large tarp to cover the area.
The Morris County Sheriff's Office Criminal Investigation Section assisted Morristown law enforcement with the investigation. Police officers canvassed the surrounding wooded area in search of the burglary, but they were unable to locate either the suspect or the stolen cash register.
If police are able to identify and apprehend the culprit, that person would likely face very serious criminal charges for burglary and theft of movable property. A conviction on either of these felony-level offenses could lead to significant prison time.
For further information about this case, go to the DailyRecord.com article, "Cash Register Stolen from Morristown Pool."