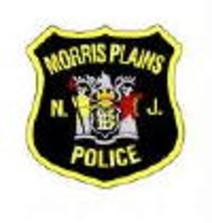 Sparta NJ police arrested a Morris Plains woman who was allegedly caught in possession of illegal narcotics.
The suspect is a 34-year-old female resident of Morris Plains, New Jersey. According to authorities, the suspect was present at a home located on West Mountain Road in Morris Plains and involved in a dispute.
The Sparta Police Department received a 911 call about the disturbance a short time before 7:00 p.m. and dispatched police officers to the residence. When Sparta cops got to the scene, they were told that the suspect had left the home.
Sparta NJ police officers searched the surrounding area and quickly found the suspect. Police ran a computer check on the suspect and reportedly learned that she had several active arrest warrants.
While searching the suspect, Sparta cops allegedly found three wax folds of heroin, two Ziploc bags filled with crack cocaine, two crack pipes, eight Alprazolam pills, 46 hypodermic needles, and a gravity knife.
The suspect was placed under arrest and charged with numerous drug crimes, including possession of heroin, possession of crack cocaine, illegal prescription drug possession, possession of hypodermic needles, and possession of drug paraphernalia.
In addition to facing drug offense charges, the suspect has also been charged with a criminal weapons offense for possession of a prohibited weapon.
After being processed at Sparta police headquarters, the suspect was moved to the Keogh-Dwyer Correctional Facility in Newton, New Jersey.
Morris Plains Heroin Possession Charges NJ
To learn more about this case, see the DailyRecord.com article, "Morris Plains Woman Charged with Possession of Heroin, Crack, Pills."