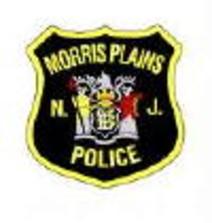 Morris Plains NJ law enforcement recently arrested a man who allegedly issued threats against a college in Washington State.
The suspect is a 53-year-old resident of Morris Plains, New Jersey. According to authorities, the suspect became angry about allegations that Evergreen State College in Washington was suppressing free speech and engaging in institutional racism. The suspect then reportedly expressed his anger by threatening the college.
College officials notified law enforcement about the alleged threats and shut down the school in order to investigate.
Detectives with the Morris County Prosecutor's Office assisted Washington law enforcement officials and special agents with the Federal Bureau of Investigation (FBI) and eventually identified the Morris Plains man as the possible culprit. The suspect was then placed under arrest and charged with several threat crimes, including terroristic threats, criminal coercion, and false public alarm.
After being placed under arrest, the suspect was taken the Morris County Correctional Facility in Morristown, New Jersey. Although the threats were allegedly made against a college in Washington State, the suspect faces the charges in Morris County, New Jersey.
Terroristic Threats Charges Morris Plains NJ
To learn more about this case, read the NJ.com article, "Morris Man's Threats Led to 2-Day Shutdown of College, Authorities Say."