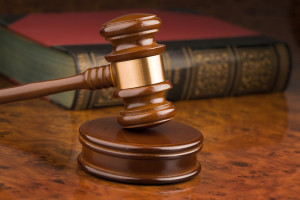 A Mine Hill woman has been charged with theft by deception for allegedly stealing $35,000 from a Denville NJ man.
According to Morris County prosecutors, the suspect withdrew the large amount of cash from the victim's bank account. The suspect reportedly did not have the victim's permission to make the bank withdrawal.
The suspect, a 52-year-old Mine Hill resident, met the victim, a 57-year-old Denville resident, at an American Legion Auxiliary event in Mine Hill, NJ. The suspect is believed to be a former president of the American Legion Auxiliary in New Jersey.
A criminal complaint indicated that theft occurred on February 16, 2016. The Morris County Prosecutor's Office Financial Crimes Unit conducted an investigation and determined that enough evidence existed to arrest the suspect and charged her with theft.
The suspect will have to appear in Morris County Superior Court in Morristown NJ on January 9, 2017. At that time, she will have a chance to address the very serious criminal charges against her.
Meanwhile, the suspect's defense attorney has already spoken with the media and said that the suspect had written authorization to handle the victim's financial matters.
For further information about this case, go to the Daily Record article, "Mine Hill Woman Charged in $35K Theft from Denville Man."