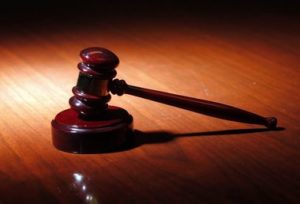 An East Orange NJ man is headed to prison for committing an armed robbery at a Babies-R-Us store located in East Hanover, NJ.
The suspect is a 24-year-old man from East Orange, New Jersey. He will be older when he is finally released from prison. That's because a Morris County Superior Court judge sentenced the suspect to a term of incarceration of 12 years in NJ State Prison.
The suspect robbed the store on July 19, 2014. He reportedly waited outside the Babies-R-Us, which is located along Route 10 in East Hanover, and approached two workers as they walked toward their cars in the parking lot. The suspect then aimed a handgun at the victims and forced them to go back inside the building.
Once inside the Babies-R-Us, the suspect demanded that the employees open a safe. He then stole approximately $5,000 and fled the scene.
Although the suspect wore a mask over his face in order to conceal his identity, East Hanover detectives still managed to determine his identity. Four months later, police located the suspect and placed him under arrest.
The suspect was charged with two counts of robbery and false imprisonment and single counts of burglary, possession of a weapon for an unlawful purpose, and unlawful possession of a weapon.
To learn more about this case, check out the NJ.com article, "12 Year Timeout for Guy Who Held Up Babies-R-Us."