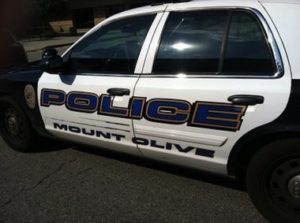 A restaurant worker in Mount Olive NJ was placed under arrest and charged with theft of movable property after he allegedly stole cash from a charity jar.
The suspect is a 54-year-old man from Budd Lake NJ who worked at Kennedy's Pub on Route 46 in Mount Olive, New Jersey. According to authorities, the suspect snatched a $20 bill from a donation jar. The money was supposed to be donated to a cystic fibrosis foundation.
The manager of the Mount Olive pub noticed that the money was missing and notified local law enforcement. Detectives with the Mount Olive Police Department then investigated and obtained video surveillance footage that allegedly shows the suspect taking the jar out of view.
Mount Olive NJ cops later located the suspect and arrested him. He was subsequently charged with a theft crime.
After being arrested and processed at Mount Olive police headquarters, the suspect was released on his own recognizance with a pending court date.
To learn more about this case, check out the NJ.com article, "Pub Employee Charged with Stealing Cash from Charity Jar."