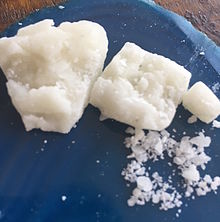 An Elmwood Park NJ man was recently placed under arrest in connection with a major drug operation in Morris County.
The suspect is a 23-year-old resident of Elmwood Park, New Jersey. According to law enforcement, the suspect was the main distributor for a drug ring that operated throughout NJ, including Morris County, Bergen County, Sussex County, Warren County, and Passaic County.
Earlier this year, authorities received word of illegal drug dealing in these counties. Detectives with the Morris County Prosecutor's Office then conducted an exhaustive investigation into the alleged drug distribution network. As part of the investigation, police used wiretaps to intercept communications between the suspect and his alleged co-conspirators.
Law enforcement officials believe that the suspect was distributing heroin and crack cocaine in Elmwood Park, where he lived, and other areas of New Jersey. At least 18 people have already been arrested for their alleged involvement in the illegal drug distribution network.
The suspect faces numerous drug crime charges, including distribution of heroin and distribution of cocaine.
For additional information about this case, view the NJ.com article, "Man Charged with Selling Heroin, Cocaine in 5 Counties."