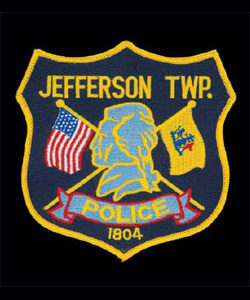 Do you need a lawyer for an allegation of child abuse or an arrest for endangering the welfare of a child? We can help. Our lawyers handle thousands of criminal cases in Morris County every year with great success. In fact, some of our attorneys are former Morris County prosecutors and used to prosecute these cases for the State. Now, let them use their expertise and experience to defend you in Morris County court if you are facing serious criminal charges. Contact our office now for immediate assistance and a free initial consultation.
A NY man who used to live in Jefferson Township, NJ will remain in jail while awaiting trial for allegedly assaulting an infant.
The suspect is a 25-year-old man from New York. He previously resided in Jefferson Township, New Jersey. He was arrested earlier this year for allegedly dropping a five-month-old child on the ground.
Morris County prosecutors charged the suspect with aggravated assault and child endangerment after he reportedly stated in a Facebook post that he dropped the child.
The suspect was initially allowed to remain free on bail until the case was resolved. One of the conditions of his release was that he needed to wear a GPS tracking device at all times so that law enforcement could keep track of his whereabouts.
However, the suspect reportedly cut off the tracking device. He was later arrested again and charged with contempt of court.
A Morris County Superior Court judge has now ordered that the suspect stay behind bars while awaiting resolution of the criminal charges.
It is also possible that the suspect could face child custody issues because the NJ Department of Child Protection and Permanency (DCP&P), formerly known as the Division of Youth and Family Services (DYFS), initiated an investigation for child abuse shortly after learning about the allegations.
Morris County Child Endangerment Charges, Need Lawyer
To learn more about this case, read the NJ.com article, "Man Who Allegedly Dropped Baby Returned to Jail After Removing Ankle Monitor."