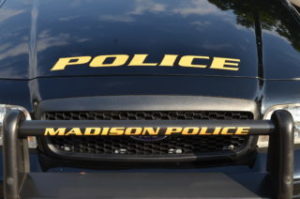 Madison New Jersey police arrested a local man accused of using a knife to commit a violent assault at a residence.
The attack reportedly happened around 2:19 a.m. at a home located on Park Avenue in Madison, NJ. The Madison Police Department received a 911 call about a disturbance at the residence and dispatched officers to the area. When Madison NJ cops arrived at the scene, they spoke to the victim. The victim reportedly told police that the suspect used a knife to cut him on the hand.
The victim received medical treatment at Overlook Hospital and was later released from the medical facility.
The suspect is a 51-year-old male from Madison, NJ. He has been charged with several criminal offenses in connection with the violent incident, including aggravated assault, simple assault, and possession of a weapon for an unlawful purpose.
If the suspect is convicted on the assault charges or the weapons offense charges, he could be subject to severe penalties that include prison time.
Typically, an assault with a weapon will be graded as a 2nd degree aggravated assault charge which is punishable by 5-10 years in state prison and has a presumption of jail time even if you have no prior criminal history. In addition, because it is a violent offense, the defendant is subject to the No Early Release Act (NERA) which means that he must serve 85% of his prison sentence before becoming eligible for parole.
If you or a loved one are facing assault charges or possession of a weapon with an unlawful purpose, our experienced criminal defense lawyers can help fight these serious charges for you in court. We'll work to get you the best possible outcome under the circumstances. Contact us anytime for a free initial consultation.
Aggravated Assault with Knife, Weapons Possession Charges Madison NJ
For further information about this case, read the NJ.com article, "Man Charged with Knife Attack in Madison."