Morris County Man Gets Prison Time for Attempting to Lure Child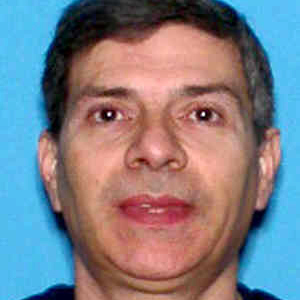 A Gillette, NJ man is headed to prison after pleading guilty to attempting to lure a minor for sex. The defendant in the criminal case, Robert Elmi, is a 64-year-old man from Gillette, an unincorporated community in Long Hill Township in Morris County, New Jersey. Elmi placed an ad on Craigslist in 2017 and later communicated with someone he believed to be a 13-year-old girl. That "girl" was actually an undercover detective in Union County, NJ. For several weeks, Elmi texted and emailed the undercover cop. Finally, on November 9, 2017, Elmi reportedly arranged a meeting at the New Jersey Attorney General's Office.
Prior to the meeting, Elmi told the undercover police officer (who he believed was an underage girl) that he wanted them to go to his apartment in Gillette, New Jersey. Once there, Elmi said, the two would "kiss and perform oral sex" on each other. When Elmi showed up at the arranged meeting spot and reportedly tried to put his plan into action, he was placed under arrest by NJ State Police troopers.
Sex Crime Charges & Penalties in Morris County, New Jersey
Elmi was one of dozens of people arrested by NJ law enforcement as part of "Operation Safety Net," a major sting operation conducted over the course of many months and targeting suspected sex offenders throughout the state. A lot of the sex crime suspects snared in that crackdown have since pleaded guilty to felony sexual offense charges or been convicted on the charges. Elmi was among the suspects who reached a plea deal with prosecutors and pleaded guilty to his sex crimes charges.
Now Elmi has officially been sentenced in the case. He recently appeared in Union County Superior Court and was ordered to serve three years behind bars in New Jersey State Prison. In addition to going to prison, Elmi will also have to register as a convicted sex offender under Megan's Law after completing his prison term.
Free Consultation with Aggressive Criminal Attorney About Your Sex Crime Charges in Morris County, NJ
Facing sexual offense charges in Long Hill Township, Parsippany-Troy Hills, Morristown, or anywhere else in Morris County, NJ? Experienced criminal defense lawyer Travis Tormey can help you fight the charges and avoid the most severe penalties. Contact him today to discuss your case.