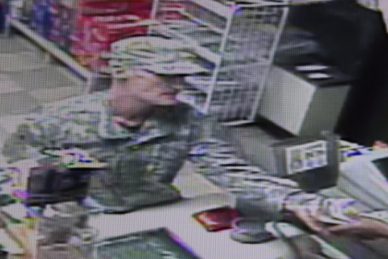 Police in Long Hill NJ are searching for a man accused of committing an armed robbery at a local convenience store.
The suspect allegedly committed the theft crime a short time before 8:30 p.m. According to authorities, he walked into the Country Farms convenience store located on Division Avenue in Long Hill Township, approached the store clerk, and pointed a handgun at him. The suspect allegedly threatened to shoot the victim unless he handed over cash from the store register.
Once the suspect had an undisclosed amount of money, he ran out of the store and fled the area on foot.
Fortunately, nobody sustained any injuries during the armed robbery.
The Long Hill Township Police Department and the Morris County Prosecutor's Office Major Crimes Unit are working together on an investigation into the convenience store robbery. Police recently released a detailed description of the suspect, who reportedly stands 5-foot-9 and weighs around 175 pounds. He was reportedly wearing military camouflage clothing when he committed the robbery.
If police can eventually identify and capture the suspect, he would likely be charged with armed robbery and theft of movable property.
Anyone who has information about the robbery or the suspect should contact Long Hill police investigators at 908-647-1800.
To learn more about this case, check out the NJ.com article, "Police Seek Armed Robber in Military Clothes Who Held Up Convenience Store."