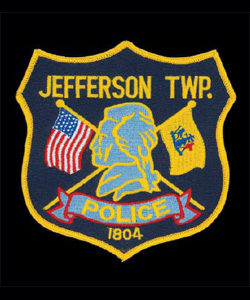 A Jefferson Township NJ man has been cited for a traffic violation in connection with a fatal car accident.
The suspect is a 21-year-old resident of Jefferson, New Jersey. He was involved in a deadly car crash on Berkshire Valley Road on April 19, 2017.
According to law enforcement, the suspect was operating a 1990 Mercedes 560 when he made a dangerous lane change on the road and struck a motor vehicle being driven by a woman from the Stockholm area of Hardyston Township in Sussex County.
The other car, a Toyota Corolla, was headed eastbound on the road and approaching the intersection with Taylor Road.
Emergency medical responders rushed to the scene of the head-on collision, but they were unable to save the lives of the driver and passenger in the Toyota Corolla. The passenger was the 52-year-old mother of the Hardyston NJ woman.
The Jefferson Township man sustained minor injuries in the auto accident and received medical treatment at a local hospital.
Detectives with the Jefferson Township Police Department investigated the fatal car accident and eventually determined that the suspect should be cited for a traffic offense. The suspect has now been issued a motor vehicle summons for an unsafe lane change violation. At this time, the suspect has not been charged with vehicular manslaughter.
For more information about this case, read the NJ.com article, "Man, 21, Charged with Unsafe Lane Change in Crash That Killed Mom, Daughter."