Jefferson Township Man Accused of Breaking into Home and Secretly Recording Sex Video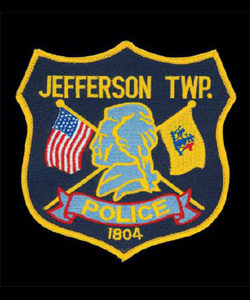 Police in Jefferson Township recently arrested a local man who allegedly committed a sex crime by recording a sex video without the permission of the other parties. According to law enforcement officials, 19-year-old Jason Scheidecker broke into the victims' home in the Oak Ridge part of Jefferson Township around a year ago. Once inside the residence, Scheidecker reportedly used a cell phone to secretly record the two residents having sex.
The victims did not learn about the home invasion until later, when Scheidecker allegedly posted the sex video on Twitter. The illicit video was then disseminated on the social media website before ultimately being taken down once law enforcement got involved. Authorities spent 10 months investigating the criminal act and eventually determined the identity of the alleged culprit. Scheidecker, who resides in the same Oak Ridge section of Jefferson Township as the victims, was interviewed by police and subsequently arrested.
Sex Crime Charges in New Jersey
Scheidecker has been charged with several crimes, including invasion of privacy and burglary. The most serious charge of invasion of privacy includes the initial act of recording the victims and the later act of distributing the sex video on the internet.
It is obviously against the law to film or record a person having sex without their permission. What some people might not realize is that doing this in New Jersey could result in severe penalties that include prison time and even Megan's Law sex offender registration requirements for life. In this case, Scheidecker has already been charged with multiple counts of invasion of privacy. He could face additional criminal charges for sex offenses, depending on how prosecutors decide to proceed with the case.
In addition to facing burglary charges and invasion of privacy charges, Scheidecker also has to address a drug crime charge. During their investigation, police learned that Scheidecker had an outstanding arrest warrant for an earlier charge of possession of drug paraphernalia out of Passaic County, NJ. As a result, Scheidecker was taken to the Passaic County Jail in Paterson and held without bail. (Although drug paraphernalia possession is a disorderly persons offense and normally does not result in the offender being held in the county jail, the warrant for Scheidecker in this case was a no-bail warrant.)
Contact the Tormey Law Firm About Your Morris County Sex Crime Charges
If you've been charged with a sexual offense in Morris County, NJ, it is imperative that you speak with a qualified criminal defense attorney immediately. Travis J. Tormey is an experienced, aggressive criminal lawyer who helps clients fight sex crime charges throughout New Jersey. Contact Attorney Tormey now to discuss your case.