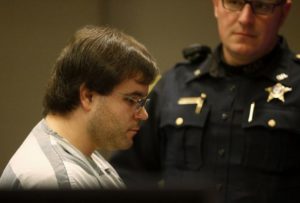 A Franklin Lakes special education teacher convicted of sexually abusing young kids has now lost his professional licenses in New Jersey.
The suspect is a 31-year-old resident of Franklin Lakes, NJ. He was recently sentenced to a term of incarceration of 10 years in NJ State Prison after pleading guilty to eight counts of sexual assault.
Sussex County prosecutors alleged that the suspect sexually assaulted at least eight children who were under the age of 13. The suspect reportedly committed the sex crimes while serving at a behavioral therapist for the victims between 2011 and 2015. The sexual assaults were committed in Lafayette, Ringwood, Verona, Wantage, and West Milford.
The suspect was reportedly not licensed to be a behavior analyst, but he still advertised his services on the Internet and secured clients. He did have an official license to serve as a marriage and family therapy counselor.
As part of the suspect's plea agreement with the Sussex County Prosecutor's Office, he agreed to the surrender of all his professional licenses in NJ.
The most punitive part of the suspect's plea deal was a 10-year sentence on the sexual assault charges.
The suspect was also convicted of health care claims fraud because he reportedly submitted false insurance claims as part of his fraudulent business practices.
For additional information about this case, access the NJ.com article, "Special Education Consultant Who Sexually Assaulted 8 Kids Loses License."