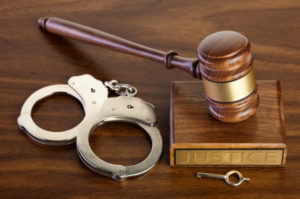 A man who used to be an assistant principal at a high school in Roxbury NJ faces charges for criminal sexual contact.
The suspect is a 57-year-old man from Rockaway Township, New Jersey. He worked as an assistant principal at Roxbury High School until he resigned from his job for allegedly sexually abusing the underage victim. The suspect was initially placed on administrative leave, but later decided to leave his position with the school.
Police arrested the suspect in April 2015 after an exhaustive investigation into allegations that he engaged in inappropriate sexual behavior over a two-year period.
The suspect was charged with numerous sex crimes, including aggravated criminal sexual contact, criminal sexual contact, and child endangerment. Since the victim was older than 13, the suspect was not charged with sexual assault.
Now the suspect has been indicted by a Morris County grand jury on the sex crime charges.
This is actually the second time he has been indicted. He was previously indicted in July 2016, but Morris County prosecutors sought a second indictment due to possible conflicts of interest for two grand jurors.
For further information about this case, read the NJ.com article, "Former Assistant Principal Indicted Again on Sexual Misconduct Charges."