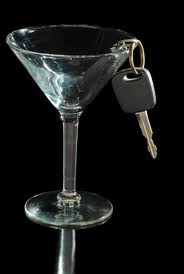 Police plan to maintain a DWI checkpoint in Mount Olive, NJ over Memorial Day weekend.
Local police departments in New Jersey are aware that DWI dangers tend be greater over Memorial Day weekend. In each of the last two years, the holiday weekend has resulted in four people dying in car accidents across the state.
Hoping to minimize the dangers posed by drunk drivers on NJ roads during the long weekend, police departments throughout the state will be administering an "enforcement blitz" as part of the nationwide Click It or Ticket campaign. This means that both major and local roads will have a greater police presence and more DWI checkpoints.
One of the planned DWI checkpoints will be in Mount Olive, NJ.
According to authorities, the New Jersey State Division of Highway Traffic Safety Administration provided a grant to the Morris County Prosecutor's Office. The upcoming DUI checkpoint in Mount Olive will be funded through that grant, which is officially called the Morris County DWI Checkpoint Grant. The grant will remain in effect until September and will allow local police departments throughout the Morris County to establish checkpoints.
At this time, police have not revealed the exact location of the upcoming Memorial Day DWI checkpoint in Mount Olive.
In New Jersey, drunk driving is a serious offense that carries potentially severe penalties. As set forth by N.J.S.A. 39:4-50, a conviction for first offense DWI can result in a sentence of up to 30 days in county jail, as well as a driver's license suspension for up to one year. That's why it's imperative to speak with an experienced drunk driving defense lawyer who understands the nuances of DWI laws in New Jersey and who can potentially challenge the constitutionality of your DWI stop. For example, DWI checkpoints are constitutional only if certain requirements are met and certain procedures are followed by the police.
If you've been charged with drunk driving in New Jersey, contact an experienced DWI lawyer who can examine the circumstances of your traffic stop and determine if your rights were violated in any way.
For more information, check out the NJ.com article entitled "DWI Checkpoint in Mount Olive This Weekend."