Be Informed About the Consequences of DWI Charges for Non-Resident Drivers in New Jersey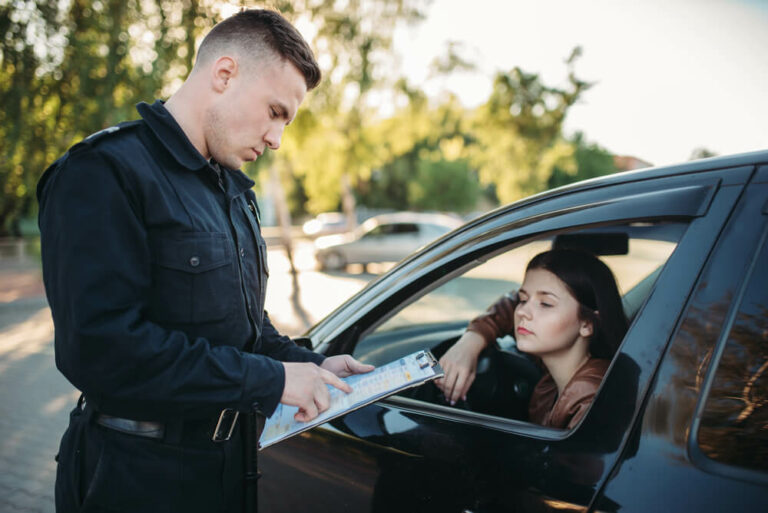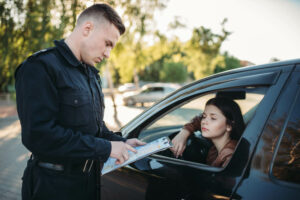 Perhaps you visited New Jersey to experience the Jersey shore, attend a business conference, relish a sporting event at one of the local colleges or a professional game at a stadium, head to a concert, or try your luck in the casinos of Atlantic City. Maybe you were just passing through on your way to New York, Pennsylvania, or down to Florida on I-95. Yet, your trip took a turn for the worse when you were pulled over, given field sobriety tests, and charged with a DWI.
When you decide to get behind the wheel with alcohol in your system that is above the legal limit, you physically endanger yourself, and those around you, and you also create significant legal jeopardy for yourself. In New Jersey, charges for driving while intoxicated (DWI) carry significant penalties. If you are an out-of-state resident visiting or passing through New Jersey at the time of a DWI arrest, then the legal implications of your situation, like having your driver's license revoked, will, in most cases, extend to your home state as well. There are also complex legal requirements that you must comply with following an NJ DWI conviction as an out-of-state driver.
Understanding these requirements and fully complying with them is essential if you are convicted of a DWI offense. The more preferable situation, however, is to avoid a conviction in the first place. That is when the help of an experienced NJ DWI defense attorney is vital. Contact our Morristown law office to discuss your case with an accomplished DWI lawyer free of charge. You can reach us anytime if you get arrested for driving while intoxicated or driving under the influence of drugs in Morris County, New Jersey. Call (908)-336-5008.
DWI Violations Across State Borders Via the Driver License Compact
The Interstate Driver License Compact (IDLC) is an agreement between 45 U.S. states, excluding only Massachusetts, Georgia, Tennessee, Michigan, and Wisconsin. As a participating state, New Jersey applies the requirements of the IDLC onto out-of-state drivers who are charged in NJ with a DWI offense. Participating states share information nationwide with all other participating states about DWI convictions that occur in their state. New Jersey actually shares this information with every state – not just those who are part of the (IDLC). As a result, an individual can be convicted for a DWI offense when they are visiting, traveling, or working out of state and have their driver's license suspended by their home state.
One of the main objectives of the IDLC is to ensure that individuals who are convicted of a DWI offense outside of their home state cannot evade the consequences of their actions by simply going back home or going to a new state. This is especially important for individuals who may be repeat offenders. Most states increase penalties for subsequent offenses because the actions of repeat offenders demonstrate a disregard for the law and safety of others and/or a serious drinking problem that must be addressed.
New Jersey DWI Consequences for Out-of-State Drivers who Get Convicted
Even from your first DWI charge, New Jersey law requires the installation of an ignition interlock device on your vehicle for at least 3 months. Penalties for DWI increase depending on your blood alcohol content at the time of your arrest and whether it is your first or subsequent DWI offense. If you are convicted of DWI for the first time and your BAC was between 0.08% and 0.10%, then you may face jail time of up to 30 days. You will also be required to install an IID and maintain it for three months and participate in a two-day program at an Intoxicated Driver Resource Center (IDRC) or attend your home state's DWI education program. Finally, you can expect to receive a $1,000 surcharge on your car insurance for 3 years following the offense and an additional fine of up to $400.
If your BAC was over 0.10% but not more than 0.15%, then you may face up to 30 days in jail and be required to install and maintain an IID for up to one year. Like all first time offenders, you will be required to participate in a two-day alcohol education program (IDRC or your home state's certified program). Individuals who are first time offenders with a BAC above 0.15% face significant penalties. In addition to jail time, which becomes more likely due to the high BAC level, you can be ordered to maintain a IID in your primary vehicle for approximately two years, along with an insurance surcharge, fines, and two days of IDRC or a certified alcohol education program in your home state.
Potential jail time, fines, and length of IID maintenance increase significantly with subsequent DWI offenses.
Obligations for Non-Resident Drivers Facing DWI Charges
As an out-of-state driver convicted of DWI in New Jersey, within 6 months of your conviction, you will be required to have a Substance Use Disorder (SUD) assessment conducted by a licensed counselor or clinician. Following a SUD assessment, it may be determined that you must undergo treatment. You must receive all treatment outlined in your SUD assessment.
In addition to this assessment, you must attend IDRC or a certified DWI education program offered by your home state. Both the assessment and your educational program attendance must be completed within 6 months.
Trust Our DWI Attorneys to Contest Your Out of State Charges in Morris County, NJ
Before you have to install an IID into your vehicle for all to see, spend time in jail, and spend a whole lot more on car insurance, there might just be a path to a not guilty verdict in your case. Identifying and pursuing any and all potential defenses that may result in the charges against you being dropped or you winning the case at trial is the role of your criminal defense attorney. Even If you were, in fact, drinking and driving on the day you were arrested, if any procedural errors were made in violation of your Constitutional rights, it may prevent the admission of certain evidence against you, making it very difficult for the prosecution to meet its burden of proof in its case against you.
If you are an out-of-state driver who has been charged with a DWI, don't panic. Instead, equip yourself with a skilled DWI defense attorney at our firm who will aggressively defend you against these charges anywhere in Morris County, such as East Hanover, Jefferson, Boonton, Denville, Madison, Roxbury, Florham Park, Morristown, Chatham, Rockaway, or Dover. Contact us at (908)-336-5008, or you can also complete the online form.