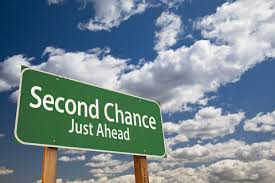 Drug Charges, including those for possession of marijuana under 50 grams and possession of drug paraphernalia, are among the most common issued in Morris County and New Jersey. Often, they arise during routine motor vehicle stops, propelling otherwise law-abiding citizens into a criminal justice system with which they have no experience, and posing consequences they never intended nor anticipated. When you are charged with marijuana possession or another drug crime in Morristown, Parsippany, Madison, Dover, Denville, or elsewhere in Morris County, the good news is you have several avenues to achieve a dismissal. In this article, we will discuss potential routes to having your drug charges dismissed in Morris County Municipal Courts, one of which is the New Jersey Conditional Discharge Program, so that you can move on with your life unimpeded by a criminal record.
Ways to Have Your Drug Charges Dismissed in New Jersey
As mentioned previously, there are multiple ways to have your marijuana or other drug charges dismissed. First and foremost, your attorney should conduct an extensive investigation to identify potential errors in police protocol or violations of your constitutional rights. If such issues are revealed, an experienced criminal defense lawyer can argue to have any evidence obtained thereafter thrown out. Legally, evidence obtained as a result of an illegal search, a motor vehicle stop without probable cause, or another violation is considered "fruit of the poisonous tree," and thus, deemed inadmissible in a court of law. If after an investigation, an outright dismissal is not a viable option, you still may be able to achieve a dismissal through enrollment and successful completion of the New Jersey Conditional Discharge Program.
The Conditional Discharge Program in Morris County NJ
So, what is Conditional Discharge? Conditional discharge is a diversionary program available to certain defendants facing drug charges in New Jersey Municipal Courts. This means that either you were charged with a disorderly persons offense, such as possession of marijuana under 50 grams or possession of drug paraphernalia, or you were charged with an indictable crime, such as cocaine possession, heroin possession, or possession of prescription drugs, that was subsequently downgraded from Morris County Superior Court to the Municipal Court level. If your drug case in now in Municipal Court and you are considered eligible, you can apply for enrollment in the Conditional Discharge Program, which is essentially a probationary period during which your charges are suspended. If you successfully complete Conditional Discharge, the charges against you are dismissed.
Of course, the next logical question is: what are the criteria for enrollment in Conditional Discharge in New Jersey? The requirements for the program can be found in section N.J.S.A. 2C:36A-1 of the New Jersey Criminal Code. In order to be considered a candidate for Conditional Discharge, you must have no prior convictions for drug offenses, such as possession of a controlled dangerous substance. Second, you must have never used a diversionary program, such as Conditional Dismissal or Pre-trial Intervention, previously. If you meet these criteria, you may apply to enroll in the Conditional Discharge Program. Upon admission, the period of probation can range from one year to three years; however, the probationary term is typically one year. During this time, the charges are suspended, so you do not have to plead to anything and you do not have a conviction on your record. You also do not lose your license, which is one of the consequences of a conviction for offenses such as possession of marijuana. In some municipalities and counties, Conditional Discharge requires you to submit to random drug testing, but this does not occur in every case.
Conditional Discharge and Expungements in New Jersey
If you successfully complete Conditional Discharge, your drug charges are dismissed without prejudice. This means that you have successfully avoided the 6-month county jail sentence, $1,000 fine, 6-month driver's license suspension, court fees and assessments, and criminal charge on your record that may result from a conviction for possession of marijuana, drug paraphernalia, or other disorderly persons offense. So, what to do next? Perhaps you are satisfied with the outcome. If so, you simply move on with your life. However, the initial arrest that prompted the charges will remain on your record; it will simply not show a conviction. If you want to erase even the fact that you were arrested and be able to answer "NO" when asked this question on a job or college application, you can seek an expungement 6 months after completing Conditional Discharge. Our lawyers often assist clients with this process after helping them have their drug charges dismissed. With a dismissal and an expungement, your Morris County drug case essentially never occurred.
Contact Morristown NJ Drug Charges Defense Lawyers for a Free Consultation
If you have been charged with possession of marijuana, drug paraphernalia, or another drug offense and you are facing prosecution in Boonton, Roxbury, Rockaway, or elsewhere in Morris County, contact The Tormey Law Firm today for more information. We have achieved thousands of dismissals and successes on behalf of clients throughout Morris County and we are ready to fight for you. Simply call (908) 336-5008 and one of our highly knowledgeable New Jersey drug charges defense attorneys will be happy to answer all of your questions with a cost-free consultation.