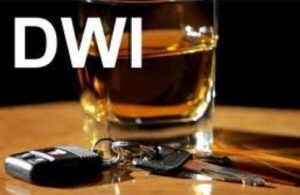 Local law enforcement will be setting up a drunk driving checkpoint in Parsippany New Jersey this upcoming weekend.
According to the Morris County Prosecutor's Office, the DWI checkpoint will be located somewhere in Parsippany, NJ. Prosecutors did not indicate exactly where the checkpoint would be set up. The secrecy surrounding the location of the DUI checkpoint is meant to keep drivers on guard and encouraged them to refrain from getting behind the wheel while intoxicated in the first place.
The Parsippany DWI checkpoint is scheduled to be in effect on July 16 and July 17. It is possible that the checkpoint will remain in effect after that, but law enforcement has not said when or when police would be on the lookout for drunk drivers in Parsippany after this weekend.
Drivers stopped at the Parsippany drunk driving checkpoint could be asked to perform field sobriety tests, depending on the observations of police officers.
Funding for the DWI checkpoint was provided by the NJ Division of Highway Traffic Safety in the form of a grant. The grant will likely cover additional salaries and overtime pay for the Parsippany police officers who will be on patrol and running the checkpoint this weekend.
Tough Penalties for DWI Offenses in Parsippany, New Jersey
Anyone who is found to be Driving While Intoxicated (DWI) in Parsippany NJ or anywhere else in Morris County could be hit with significant DWI penalties. That's because New Jersey imposes tough punishments for anyone convicted of operating a motor vehicle with a blood alcohol content (BAC) above the legal limit of 0.08 percent.
A person who is convicted of drunk driving in NJ faces potential penalties that include a jail sentence of 30 days in the local county jail, $400 in fines, suspension of their driver's license for a period of three months, and mandatory installation of ignition interlock devices on all vehicles owned by the DWI offender.
For additional information, read the NJ.com article, "DWI Checkpoint in Parsippany This Weekend, Prosecutor Says."