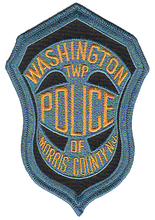 Police recently arrested and charged a man with driving while intoxicated, among other offenses, when his car crashed and rolled over on Naughright Road in Washington Township, NJ.
According to a news release, authorities arrived on the scene at approximately after receiving a call about a serious car accident. A 33-year-old Hillside resident was the driver of the vehicle that went off the road and hit the curb, mailboxes, and a boulder before it rolled over. The driver was trapped under the vehicle when the police arrived, but responders successfully removed him from the car and transported him by helicopter to Morristown Medical Center.
The road was closed off and cleaned up while the crash authorities investigated the crash. Police stated that they found an electroshock stun weapon inside the car. As a result of the incident, the driver is now being charged with possession of a weapon in a motor vehicle, DWI, reckless driving, careless driving, failure to keep right, failure to maintain lane, possession of an open alcohol container in a motor vehicle, and obstructing the flow of traffic.
If the suspect is ultimately convicted of these charges, he could be facing serious penalties. For example, a conviction for driving while intoxicated, as set forth by N.J.S.A. 39:4-50, carries multiple penalties. These penalties include a driver's license suspension for up to three months, a fine of between $250 and $400, and a jail sentence of up to 30 days. The severity of these penalties increases if the defendant's blood alcohol content (BAC) is determined to have been over .10 percent.
For more information pertaining to this case, access the following article: "Man Was Intoxicated During Rollover Crash in Washington Township, Police Say."