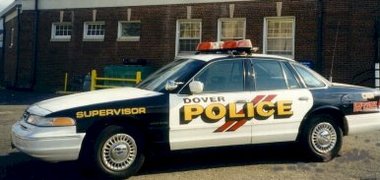 Do you need an attorney for aggravated assault charge in Dover in Morris County? Contact Travis Tormey now for help. Mr. Tormey has literally handled thousands of assault cases over the years in Morris County with tremendous success. He has been named one of the best criminal lawyers in New Jersey by the American Jurist Institute and has received the clients choice award from Avvo.com, an attorney rating service, for many years. Contact our Morristown office now for a free initial consultation.
Detectives with the Dover Police Department are investigating a recent stabbing incident on a town street.
The violent crime was committed just before midnight near 116 East Blackwell Street in Dover, New Jersey. According to law enforcement officials, the victim, a 36-year-old resident of Dover, was walking in the area when an unidentified man approached him. The suspect was brandishing a knife and reportedly used the weapon to stab him.
Someone dialed 911 to alert local law enforcement, which dispatched officers and paramedics to the scene. Emergency medical responders rushed the victim to Morristown Medical Center, where doctors treated him for stab wounds. The victim was later listed in stable condition.
The Dover Police Department and the Morris County Sheriff's Office are actively investigating the stabbing and attempting to identify the suspect.
If police can eventually identify and apprehend the suspect, he would likely face criminal charges for aggravated assault and weapons offenses.
Any members of the public with information about the violent incident should call Dover detectives at 973-366-0302.
Dover Stabbing, Potential Charges for Aggravated Assault, Attempted Murder
For more information about this case, read the NJ.com article, "Cops Investigating Stabbing on East Blackwell Street in Dover."