Parsippany Domestic Violence & Restraining Order Attorneys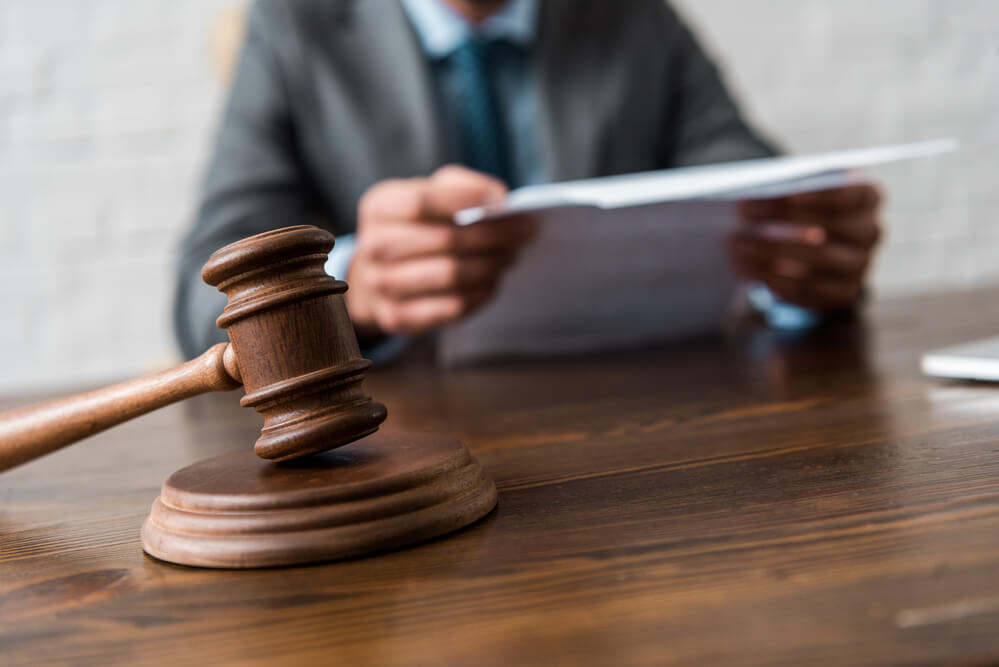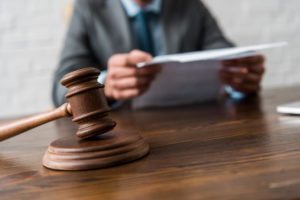 Once a final restraining order hearing has been scheduled following the issuance of a temporary restraining order in Parsippany, New Jersey, both the victim and the accused party must be prepared to attend the final restraining order hearing in the Family Division of the Morris County Superior Court. The temporary restraining order, once issued, will remain in effect until the victim either requests that it is dismissed, the parties reach a civil restraints agreement, or the judge makes a decision about whether or not to place a permanent restraining order into effect. This occurs after the parties appear in Morris County Family Court and each side has the opportunity to prove – or disprove – the occurrence of domestic violence and the need for a restraining order, or the lack of necessity for such an order, depending on which side of the case you find yourself on. If you are involved in a domestic violence case in Parsippany, it is imperative to seek the assistance of a knowledgeable lawyer who can guide you through the process ahead.
Your life can be permanently impacted if you lack the experienced legal guidance of a domestic violence attorney who can help you with responding to a recently approved temporary restraining order. With local offices in Morris County, we are thoroughly prepared to help you understand what kinds of evidence can be used in the final restraining order hearing and we will help you put together the best strategy for handling your case. Our Parsippany domestic violence attorneys assist clients with all aspects of these matters, including related criminal charges for domestic violence, and we are here to advocate for you. Contact us at (908) 336-5008 to discuss your case in a free consultation.
Restraining Orders in Parsippany, New Jersey
During the initial review of a case for the issuance of a temporary restraining order in Parsippany, judges will usually rely largely on the statements of the victim. This means that if a victim's arguments are compelling, you could end up accused of domestic violence and held accountable for staying away from the victim under a TRO. If a temporary restraining order is issued, there will be an upcoming hearing to determine the need for a final restraining order, which is usually held within 10 days. To obtain a permanent restraining order in Morris County, a plaintiff must be able to show that an act of domestic violence has occurred, that there has been a history of domestic violence between the victim and the accused party, and that the plaintiff has a reasonable fear for their safety and requires the protection of the courts.
A plaintiff who is fighting for a final restraining order against the defendant has to meet a legal standard known as a preponderance of the evidence, indicating that a predicate act of domestic violence has occurred. Witnesses and other forms of evidence can also be presented during this final restraining order hearing, such as text messages, voicemails, medical documents, and police reports. If the victim has previously argued issues of domestic violence and had a TRO put in place, this information might come up as part of the current hearings as well. New Jersey courts, including those in Morris County, New Jersey look at the Silver v. Silver two-prong test to determine whether or not the victim has proven, through a preponderance of credible evidence, that one of the acts of domestic violence, such as harassment, stalking, or simple assault or aggravated assault has occurred. The second part of this two prong test is showing through evidence that is credible, that the FRO is critical for protecting the alleged victim from further threats or acts of domestic violence. Other acts that can be included to meet the grounds for the predicate act of DV include criminal sexual contact, kidnapping, sexual assault, criminal mischief, and lewdness.
The Family Court judge will evaluate the credibility of the plaintiff's underlying testimony about the allegations of domestic violence and any exhibits that are presented during the FRO hearing. The court will look at which witnesses were believable, honest, and truthful based on the judge's discretion and impression. This means that the burden of proof falls on the victim. It is important to remember that even if the victim was able to get a temporary restraining order issued, that this does not mean that the victim will automatically receive an approved final restraining order.
A final restraining order in Parsippany, New Jersey will remain active until it is otherwise dismissed based on the evaluation of the court. The court can determine that the FRO be removed or modified if good cause can be demonstrated. If you want to look at the option of trying to dissolve or modify an existing final restraining order or if you have just been named in a temporary restraining order in Parsippany, you need to show up professionally and with evidence to the FRO hearing. Having a restraining order attorney to assist you with this case, help you gather the evidence you need for your hearing, and deftly represent you during these court proceedings is important when seeking to secure the best outcome.
Contact Parsippany NJ Domestic Violence Lawyers Near You
Anyone who needs assistance with a domestic violence matter should retain a Parsippany, New Jersey domestic violence lawyer to assist them with the process of filing a claim in court and securing an FRO. Likewise, if you've been named in a temporary restraining order, you need a lawyer with a comprehensive understanding of the laws in New Jersey, the implications of restraining orders, and how to prepare and execute your best defense. We can help protect your reputation and fight for your freedoms in the face of a final restraining order, or assist you with getting a permanent order of protection if you are a victim of domestic abuse. Regardless of the situation, a phone consultation should be at the top of your to-do list before you make any decisions or appear in Morris County Family Court. Contact us today at (908) 336-5008 for a free consultation with a distinguished domestic violence lawyer serving Parsippany NJ.