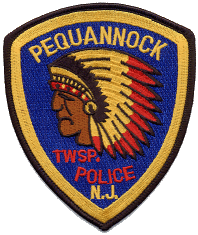 Pequannock NJ police arrested a man accused of eluding law enforcement on a motorcycle after an attempted traffic stop.
The suspect is a 23-year-old resident of Denville, New Jersey. It was during rush hour, just before 5:00 p.m., when he allegedly rode his motorcycle on Route 23 in Pequannock, NJ. A Pequannock patrol officer tried to stop the suspect because he reportedly saw the suspect commit a traffic offense as he traveled northbound on the highway.
Instead of stopping, however, the suspect allegedly sped up and fled the scene. The Pequannock NJ police officer followed the suspect from Route 23 north to Route 287 north, but he was unable to catch up to the bike.
The Pequannock Police Department subsequently worked with other local police departments, including the Riverdale Police Department and the Rockaway Borough Police Department, to investigate the incident and search for the suspect.
Law enforcement eventually located the suspect and placed him under arrest. He now faces charges for eluding police and numerous traffic violations, including reckless driving, careless driving, improper passing, failure to stop, making an unsafe lane change, operating a motorcycle without the proper endorsement, failure to have insurance, displaying a fictitious license plate, and misuse of a license plate.
When Pequannock cops arrested the suspect, he was allegedly found with heroin and a syringe. As a result, the suspect has also been charged with possession of heroin.
After being arrested and processed, the suspect was taken to the Morris County Correctional Facility in Morristown, New Jersey.
For more information about this case, read the NJ.com article, "23-Year-Old Man Charged with Eluding Cops on Motorcycle."