Morristown Cyber Crimes Defense Lawyers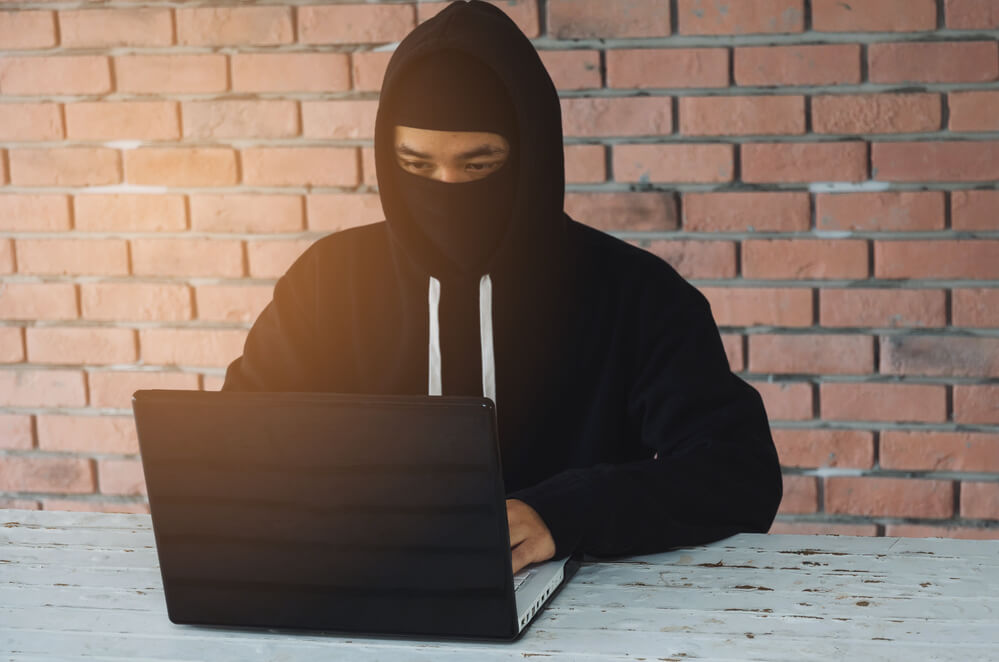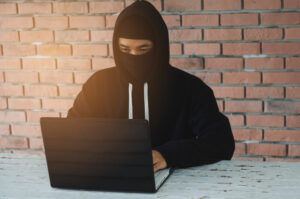 In the last 20 years, technology has grown exponentially, and in the next 20 years, growth in technology will increase even more. Consider how much we rely on our laptops, cell phones, desktops, and tablets.  We need them for work as much for play, photos, prescriptions, banking, and bill-paying apps. It is impossible to get through the day-to-day events in life without our technological gadgets. With the continued expansion and accessibility for computer users, one unfortunate reality has come along. Computer crime is on the rise, as is the enforcement of laws protecting users in New Jersey and across the United States. In addition, state and federal internet crime charges are severe and complex.
If you have been charged with a cybercrime, it can be anxiety-provoking.  The pressure from law enforcement to turn over your cell phone, computer, external hard drives, and laptop may be heavy. Despite the strain and pressure of a serious predicament involving cyber offense allegations, you need to contact an experienced computer crimes attorney right away to protect your rights. Our defense lawyers have the skills, tactics, and dedication to defend your case when facing computer crimes charges anywhere in Morris County. Do not hesitate to contact our Morristown office at (908)-336-5008 for a no-cost consultation. Our internet crime and cyber defense attorneys are prepared to answer your questions regarding the specific charges you face and discuss the ways we can help minimize or mitigate the penalties you're facing.
We Defend Clients Charged with All Types of Computer Crimes in New Jersey
Our internet crime defense team knows that cases involving online offenses and violations of state and federal laws come in many forms. We effectively handle defending your rights and protecting your innocence for all of them, starting with a thorough investigation of the evidence the state plans to use against you. A computer crime covers a broad scope of behaviors such as accessing computer networks, pirating data, cloning computer equipment, and infiltrating computer networks for criminal activity. Identity theft, personal hacking accounts, and cyber terrorism are also a part of computer crime. The most common crimes are hacking (computer intrusions), identification theft, hijacking accounts, cyber terrorism, online harassment and cyberstalking.
Computer criminal activity, detailed in New Jersey Section 2C:20-25 of the Criminal Statutes, covers a wide range of activities but can be generally defined as when a person deliberately interferes with data, computer, or network systems without permission.
There are crimes related to bank or credit card fraud, such as internet fraud when a person goes to a rogue website and through a sales transaction, online dating, or Facebook "friend" who has requested emergency financial help.  The rogue websites look just like the original ones. Often, the mark is contacted via email and given a link, and when they click that link, their phone or computer security has been compromised.  Identity theft is when someone is impersonated electronically, typically to enter bank information or online accounts such as Facebook.
Then there is doing, which is when a person's real identity, address, workplace, and other information is made public. Vishing is making phone calls or messages pretending to be from a legitimate company offering money or prizes that require a small fee to release, and the mark gives up their credit card information. Then, there is smishing, when text messages are sent from a supposedly reputable company enticing the spot to give their banking information to participate in a contest with big prizes.
Computer Criminal Offense Penalties
A fourth degree computer crime occurs when data, programs, software systems, or networks are accessed, altered, or destroyed, and the damage is under $5,000.  When the damage is superior to that amount, the crime becomes third degree.
Third degree crimes include accessing data, hard drives, software, systems, or networks to execute fraud to receive services and identify information from others, property, or money from a computer owner.  This offense becomes a second degree charge if the value of the crime is above $5,000.
Copying or taking data, computer programs, software, personal information, computer storage, equipment, network, or system unless the data, program, or system is a third degree offense unless: it contains personal information, government records, or medical information such as diagnoses, treatment or other medical information or has a value of more than $5,000.
A first degree offense is applicable when an interruption or malfunction is caused in public services such as water or power—the greater the impact, the greater the charge.  To be considered substantial, it has to last more than two hours, create a risk of bodily harm, cause damages of more than $250,000, cause death or serious injuries, and affect at least ten structures.
There are sentencing ranges attached to each degree of cyber crime:
A fourth degree crime is up to 18 months in prison and fines of up to $10,000.  A third degree crime is three to five years in jail and up to $15,000 in penalties, while a second-degree offense is five to ten years in prison and up to $150,000 in fines. A first degree crime is ten to twenty years in prison and $200,000 in fines. Also, first degree crimes have a sentence requirement of at least one-third to one-half of the imposed sentence to be ineligible for parole.  The same parole ineligibility applies if the crime was committed against a government agency. A defense of not knowing or intending to hack a government system cannot be used as a defense.
By the year 2018, 62% of households had household computers instead of 40% in 2000.  Information is moving faster, purchases are made within seconds, meetings take place across the world through electronic conferences, and all of this accelerated with more people working from home. Twenty years ago, it all seemed a part of a science-fiction movie, and now our technological tools and advances are moving at break-neck speed. Unfortunately, with an increase in virtual transactions, computer crimes are up 300% relative to 2010. In 2020, there were 4.7 million reports in the United States.  This coming year cybercrime will cost the world $6 trillion.
How does New Jersey Investigate Online Crimes?
Due to the cyber training received at all law enforcement levels (federal, state, and local) and prosecutors, the preservation and analysis of the evidence of a computer-related crime continue to improve when conducting a computer-related or other technology-related crime.  The state of New Jersey works in combination with federal organizations such as the Office of Homeland Security and Preparedness in a cross-section of cyber experts who are apprehending more and more cybercriminals.
New Jersey's Cyber Crimes Unit, known as CCU, is composed of state police detectives and civilian participants who work in two squads.  Each squad conducts investigations regarding computer crimes.  They are carefully trained and do some training for the community regarding internet safety. Corporations and state universities are provided with education to receive information about the dangers of intrusion of internet networks.  The New Jersey Office Of Information Technology works in conjunction with the CCU to discuss the risks of intrusion crimes and what that could do to government, business companies, and educational institutions.
With the constant augment of technological users, the CCU assists more investigations where computers are being used for fraudulent purposes, identity theft being the most frequent.  In collaboration with the CCU, local law enforcement and federal, state, and local laws can keep digital evidence and use it in court.
Being Charged With More Than One Internet Offense, Why Does This Happen?
Computer crimes often occur in conjunction, and yet each crime is a separate entity when it comes to the potential consequences. For example, Person X has been cyberstalking Person Y, sending inappropriate messages and threats in the direct messages section of Facebook. Things escalate when friends tell Person Y they have received threatening and sexually explicit emails from Person Y's email account.  Three days later, Person Y gets a text message from their bank that several hundred dollars overdraw their account.  This cannot be a coincidence; it appears that Person X is responsible for the absconded funds as well.
As you can see, several cybercrimes are committed here, such as theft, illegally accessing computer programs, using someone else's personal information to commit fraud and theft.  Each of these charges is individual.
Accused of a Computer Crime in Morris County NJ?
Cybercrimes are not to be minimized, and sentencing has become much more strict in recent years. Remember, computer crimes are charged separately, and you could be accused of several crimes simultaneously. What may have been some harmless fun could be very serious when repercussions are on the horizon and you are being investigated for offenses committed online. Let our Morris County cyber crimes lawyers defend you. Our attorneys regularly defend clients charged with computer crimes and wondering how to avoid the potential consequences in towns such as Parsippany, Florham Park, Chester, Dover, Roxbury, Boonton, Madison, Kinnelon many others across Morris County. Contact us anytime at our Morristown office for a free consultation. You can get ahead of the investigation or prosecution by calling (908)-336-5008.