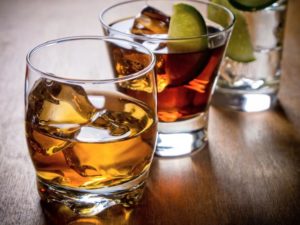 A Clifton NJ woman charged with vehicular manslaughter for allegedly killing a motorcyclist in a drunk driving accident in Montville has been released from jail in advance of trial.
The suspect is a 42-year-old female resident of Clifton in Passaic County, New Jersey. She was reportedly involved in a fatal accident on Route 80 in Montville, NJ. According to Morris County prosecutors, the suspect was intoxicated and driving a 2014 Nissan Rogue when she crashed into a 2013 Suzuki Burgman motor scooter at around 6:52 p.m.
The force of impact caused the motorcyclist, a 32-year-old Somerset man, to be thrown from the bike. He was later pronounced dead at a Denville NJ hospital.
The suspect was arrested and charged with vehicular homicide and Driving While Intoxicated (DWI).
Now the suspect has been released from the Morris County Correctional Facility in Morristown. The conditions of the suspect's release include a requirement to undergo an alcohol evaluation and to refrain from operating a motor vehicle, except when driving to work or to her son's school.
The suspect will still have to address the criminal charges against her at a later date in Morris County Superior Court.
For additional about this case, read the NJ.com article, "Woman Charged in DWI Crash That Killed Motorcyclist Released from Jail."