Morristown Bar Fight Defense Lawyers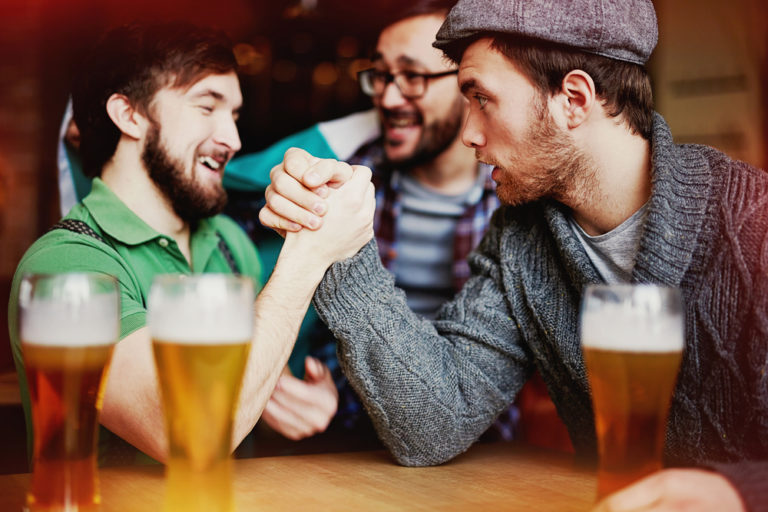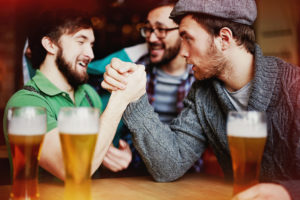 Bar fights happen all the time in Morris County and throughout New Jersey. Many don't result in any run-ins with the law. However, in some situations, the other person involved may want to press charges, someone nearby calls the police, or some bystanders were harmed simply because they were in the cross-hairs. If you have recently been involved in a bar fight, and law enforcement came to the scene, it is important to understand the potential charges you may be facing, the consequences associated with them, and what happens next. Some of the most common criminal offenses resulting in arrests and prosecution after bar fights include disorderly conduct, simple assault, aggravated assault, and resisting arrest. As experienced Morris County criminal defense lawyers, we defend clients in this situation all the time and we know the defenses that can be used to minimize or mitigate the penalties you're facing. More information about a few of these charges is provided below. Please contact our local Morristown office at (908) 336-5008 if you would like to discuss your case with a skilled criminal defense attorney. We provide consultations free of charge.
Arrested after a Bar Fight in Morris County
A bar fight is a common situation, especially in Morristown where lots of people come on a regular basis to drink and hang out with friends. The problem is, sometimes people have a little bit too much alcohol and a rowdy situation goes from fun to physical.
Given a Disorderly Conduct Charge at a Local Bar
If you are accused of getting involved in a fight in a local bar, you may be charged with a petty disorderly persons offense known as disorderly conduct. This type of offense stems from improper behavior in a public location, including fighting, yelling, or even making offensive gestures or using obscene language. While a disorderly conduct charge is relatively minor, you could still face a fine of up to $500 and up to 3 months in Morris County Jail. You may also have to pay restitution to the victim, be on probation, or perform community service if convicted.
Charged with Simple Assault in Morristown
Perhaps the most common charge imposed after a bar fight is simple assault. While simple assault is usually based on complex circumstances and the term "simple" belies the seriousness of this charge, esssentially you can think about this offense as arising from the alleged actions you took against the other person in the fight. Simple assault is defined under New Jersey law as either knowingly or negligently causing bodily harm or putting someone in fear of bodily harm. Simple assault is technically the least severe of the assault charges in New Jersey and is classified as a disorderly persons offense that will be heard in municipal court. This means that the maximum jail time is six months and the fines imposed could be up to $1,000.
Accused of Aggravated Assault in NJ Bar
It is relatively easy for a simple assault charge to be elevated to aggravated assault. If the victim's injuries are serious, or a law enforcement officer gets hurt, then an elevation is warranted. Aggravated assault is an indictable crime. It is triggered when the injuries involved have a "substantial risk of death or cause serious, permanent disfigurement, or protracted loss or impairment of the function of any bodily member or organ." These are classified as "serious bodily injuries" under New Jersey law.
Your aggravated assault charge could be classified as a second, third, or fourth degree crime. The category of crime that your situation falls into depends on the unique circumstances of your case, the seriousness of the victim's injuries, and several other factors. The seriousness of the injury is not the only thing that can trigger more elevated assault charges. For example, if you get into a fight with someone else and a security guard steps is, and he or she is injured, then those charges may be elevated automatically, depending on who the security guard is employed by (ie. security personnel employed by the local government). Using any type of deadly weapon can also elevate the charge. Keep in mind, it does not have to be a gun to be deadly—it can be a bat, a chair, even a beer bottle.
Getting Help After Charges from a Bar Fight in Morristown
If you are facing charges after a bar fight in Morristown or elsewhere in New Jersey, you need to get help from an experienced criminal defense attorney. These charges can be very serious, resulting in a criminal record and other significant repercussions that can impact the rest of your life. If you can, you want to avoid having an indictable crime or any conviction on your record if at all possible. The talented team of Morris County criminal defense lawyers at our firm can help with that process, as we have done for so many others like you. Give us a call today at (908) 336-5008 for a free consultation or to set up an appointment at our office in Morristown, NJ.