DWI Lawyers Serving Clients in the Greater Morris County Area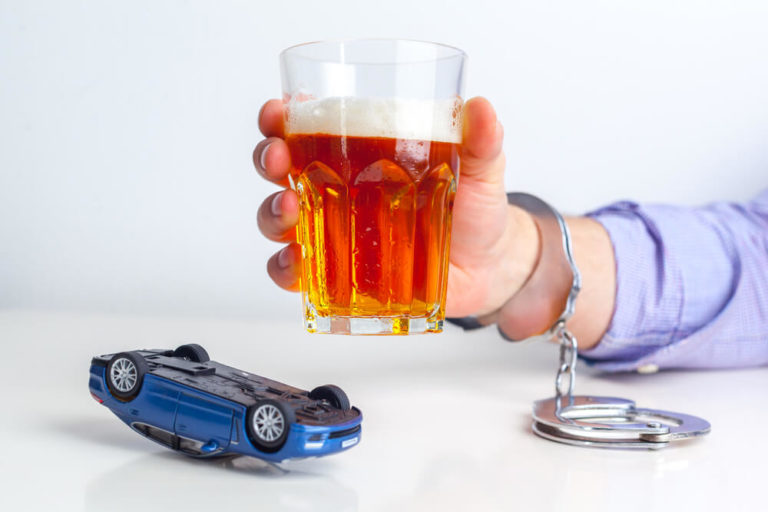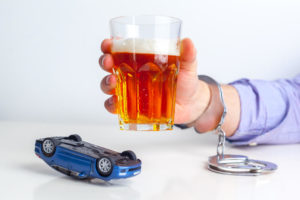 First time DWI offenders will now be impacted by New Jersey reforms that became active on December 1st, 2019. Previously, offenders charged with a first DWI/DUI offense in NJ faced consequences that included jail time, fines, and extensive driver's license suspensions.
The new DWI law, Bill S824, was signed into law in late August of 2019 in recognition of the harmful impact of driver's license suspension requirements for first-time DWI offenders. Many people charged with DWI had no other transportation to get to work so either lost their jobs or drove to work anyway, in violation of NJ DWI license suspension restrictions. Those caught driving under an active license suspension faced further traffic violations and the number of people impacted by this situation prompted legal change.
What's New Under New Jersey's Updated DWI Law?
Newly passed legislation revises the DWI sentencing guidelines by reducing the length of overall license suspension for anyone accused of their first DWI. The law also expands the reliance on ignition interlock devices instead.
An ignition interlock device is a system that requires a driver to breathe into it prior to starting the car. Breathing into the IID with more than .05% alcohol in the driver's blood triggers the device to block the car from starting. From the perspective of legislators, requiring more IIDs and reducing license suspension periods and forfeitures is a more effective way of keeping someone from getting behind the wheel under the influence of alcohol.
Under the now-effective law, first time offenders who test with a blood alcohol content from .08 to .10 must use an IID for three months. If that driver tested with a blood alcohol content between .10 and .15 percent, however, the IID requirement period extends to between 7 and 12 months.
First time offenders are not entirely exempted from license suspensions under the new law, either. In the past, license suspensions of 3 months applied automatically to a new case even in the lowest BAC range up to 0.10%. Now, the license suspension for a DWI with a BAC below 0.10% has been reduced to the amount of time it takes the driver to install the IID in their vehicle.
If the driver charged with NJ DWI tests with a BAC above .15 percent, their license will be suspended for between four and six months. Following the conclusion of that period, an IID must be installed for use between 9 and 15 months. Those driver's who fail to install an IID when it has been mandated in their case will face a one year driver's license suspension in NJ.
What if I Don't Own a Vehicle and I get a DWI in NJ?
If an offender does not lease or use a vehicle and gets a DUI, the person must testify to these facts in court. In lieu of an IID, a license suspension period will still apply. This suspension period will be equal to the IID installation period that would have otherwise applied in the same case.
Ignition interlock devices have already been in use throughout New Jersey for more than ten years. However, they were often part of the ramifications in sentencing for repeat offenders or those who had blood alcohol content above .15%.
According to reports, ignition interlock devices have prevented more than 74,000 attempted car starts when the driver had blood alcohol content over the limit.
What to Expect When Installing an Ignition Interlock Device
It falls to the driver to pay for and install the IID. The New Jersey Motor Vehicle Commission manages the IID program, so the driver can begin the process of installation by visiting there shortly after conviction.
There are multiple service centers and ignition interlock vendors authorized to work with those convicted of a NJ DWI. The installation costs range from $150 to $400 with variations for the kind of car. The device is leased for an average of $75 a month, the cost of which is covered by the driver.
The interlock device does not test the breath just during the car start up period, either. After the car starts moving, the driver will be required to randomly blow into it. If the blood alcohol content remains below .05%, the engine remains running. If a subsequent on-road breath test yields results above that number, however, the driver will be given time to get off the road so that the engine will shut off.
All data is recorded within the device. Bi-monthly visits to the ignition interlock vendor all this data to be downloaded and transmitted to the state.
Morristown DWI Attorneys can Defend You Against DUI Penalties in NJ
If you have been arrested and charged with DWI, it is critical to obtain a full understanding of the consequences of a DUI conviction and defenses available in your case. Start communicating with a DWI defense lawyer serving Morristown, Mount Olive, Dover, Rockaway, Washington Township, and Jefferson. Call 908-336-5008 or contact our firm online today for an absolutely free consultation.