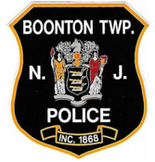 A woman from Boonton Township, New Jersey was recently arrested for allegedly hitting another woman with her car after a dispute. The defendant, who is now facing charges for assault by auto, is also accused of attempting to flee the scene following the incident.
According to officials at the Boonton Township Police Department, officers initially responded to a call reporting a fight at a local residence that involved a man and a woman. Per reports, police were notified that a 33-year-old Boonton Township male had assaulted a female at the home and then driven away. Shortly thereafter, the suspect was stopped by neighboring police and charged with simple assault.
Additionally, a 33-year-old female from Wayne, who allegedly attempted to leave the scene before police arrived, is accused of hitting a woman with her car as the woman stood in front of the vehicle. The suspect reportedly struck the victim with her car and knocked her down, causing minor injuries. Authorities have not specified as to whether the suspect was the woman originally assaulted by the Boonton Township man or if she was otherwise involved in the altercation that preceded her arrest.
Nevertheless, the suspect is currently facing charges for assault by auto and could be in store for some serious penalties, including a term of incarceration ranging from 18 months to 10 years, if she is ultimately found guilty. Assault by auto offenses, which are codified under N.J.S.A. 2C:12-1(c), can be considered second, third, or fourth degree crimes, depending on the circumstances of the specific case. A variety of factors influence the degree of the charges, including intent, recklessness, and the seriousness of injuries sustained by the victim.
For more information pertaining to this case, access the following article: Cops: One woman ran down another with her car in Boonton Township