Morris County NJ Expungement Lawyer
Clean Criminal Record Attorneys in Morristown, New Jersey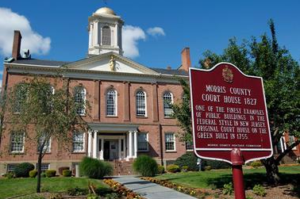 What most people do not realize is that, even if the charge against you was dismissed, the arrest and original charge still remains on your record. And any criminal record will show up on a background check, seriously inhibiting your ability to get a job, buy or rent property, or adopt a child. If you fail to take action, an arrest or criminal charge can remain on your record indefinitely.
Thankfully, the Morris County Superior Court has the authority to expunge the record of a criminal arrest and/or resulting conviction. And once the court enters an expungement order, it is as if the offense never happened. Future background checks will reveal no criminal record. Your record will be clean.
The Tormey Law Firm is a team of experienced criminal defense lawyers who have helped countless clients successfully expunge criminal charges from their New Jersey criminal records. When you hire Travis J. Tormey, you ensure that your Expungement Application will be properly submitted, skillfully argued, and efficiently resolved.
Expungement Attorney in Parsippany NJ
Our lawyers assist clients with a variety of types of expungements, including:
Crimes to Expunge in New Jersey
Mr. Tormey has experience helping clients expunge a variety of crimes from their records, including:
Charges that Cannot be Expunged in New Jersey
Please note that the state does not allow certain criminal convictions to be expunged. These include:
Contact a Mt. Olive NJ Expungement Attorney for a Free Consultation
You do not want a black mark on your criminal record. Let our skilled criminal defense lawyers do what it takes to keep your record clean. Contact the Tormey Law Firm today for a free consultation. Call us 24 hours a day at 201-355-5385 or toll-free at 866-949-6948, or use the online contact form to schedule an appointment.