Morristown Extreme Risk Protective Order Attorneys
Seasoned Weapons Defense Team including a Former Prosecutor who Served in the Weapons Forfeiture Unit in Morris County NJ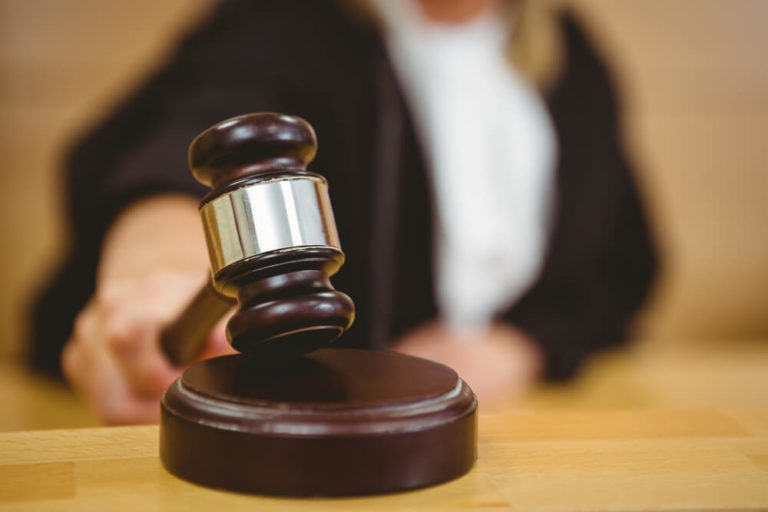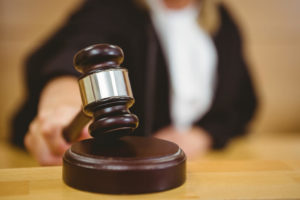 Responding to the many mass shootings that drew national attention about guns, gun laws, and gun ownership by those who would use weapons to harm others, New Jersey's legislature enacted the Extreme Risk Protection Act of 2018 to address the issue of guns and mental health. For the public's protection, an Extreme Risk Protective Order allows an interested party to ask a court to take away someone's guns if that person is deemed dangerous. But what if you are wrongly accused of posing a threat and ordered to surrender your firearms? You need an attorney to help you defend against an erroneously issued protective order. Whether it be in Morristown, Roxbury, Madison, East Hanover, Parsippany, Dover, or another town in Morris County, NJ, where you were served with a temporary extreme risk protective order, you should seek a highly skilled and qualified weapons defense attorney to defend you at your upcoming hearing. If the hearing doesn't go your way, you risk losing your gun rights for the rest of your life. Preserving your right to possess firearms and other weapons can be accomplished using a variety of strategic defenses, along with evidence to substantiate your sound mental health and lack of risk to others. Speak with one of the knowledgeable firearms and weapons lawyers at our firm about your extreme risk protective order case in Morris County by contacting our local office in Morristown. You can reach us at (908) 336-5008 for immediate assistance in a free consultation.
Who can Petition for an Extreme Risk Protection Order in New Jersey?
In New Jersey, certain individuals can obtain an Extreme Risk Protection Order (ERPO) against someone who poses a threat with a firearm or weapon. An eligible person, like a family member, household member or law enforcement officer, may petition the Superior Court for an order protecting the petitioner or the respondent from harm. The Extreme Risk Protection Act of 2018 defines who may petition and who may be the subject of the order. The Act's aim is to prevent gun violence by those who are mentally and emotionally unstable. To successfully obtain such an order, the petitioner must show that an individual with a gun or other firearm has threatened or committed acts of serious bodily harm to their person or another person.
NJ Process for Extreme Risk Protective Order Cases
If a judge is convinced of the need for protection, they may issue a temporary extreme risk protective order (TERPO) pending a hearing to finalize the TERPO. If the court is convinced after hearing testimony and evidence from both parties at the final extreme risk protective order (FERPO) hearing that the respondent is, indeed, dangerous or potentially dangerous, a final order is issued. To determine risk of harm, the court considers the respondent's past violence, crimes, arrests, firearms use, mental health, and substance abuse, all factors that more likely make gun ownership risky. The list of factors for consideration is included under N.J.S.A. 2C:58-24.
For the respondent, a FERPO means they must surrender any weapons, firearms purchaser's identification card, handgun permit, and ammunition to law enforcement. If not, law enforcement can convince a judge that there is probable cause for a warrant to search the respondent's person or place where firearms or weapons are kept and confiscate them. Furthermore, the respondent's name and other identifying information is listed on a registry accessible to law enforcement (but not the public) for reference should the respondent violate the order, commit crimes, apply for a job in law enforcement, or apply for a gun license or purchaser's permit moving forward.
What Happens if an Extreme Risk Protection is Issued in Morris County?
For as long as the order is in place, the respondent is unable to buy, own, or possess a firearm, weapon, permit, or handgun purchaser's identification. Their name also remains in the registry while the order exists, meaning their name shows up on a background check for gun purchases or permits. Since the consequences of the order or violating it are severe, potential lifetime ban on owning firearms or contempt charges, a respondent may want to appeal the order. With the help of a well-versed attorney, a respondent may appeal the order within 45 days of issuance and have the proceedings reviewed by an appellate court if there are grounds for an appeal. Otherwise, the respondent may file a motion to the court to have the order terminated.
Can You Terminate an Extreme Risk Protective Order in New Jersey?
Be it effected, the FERPO can be terminated by either party. Upon the respondent's motion, a judge must find the respondent no longer poses a threat to self or others by owning a firearm or weapon to terminate the order, per N.J.S.A. 2C:58-25. The prosecutor, if originally involved in the case, or law enforcement must be notified of a termination motion so that they can object if they think there is reason to do so given the original events that warranted the FERPO and whether the respondent has treated or is treating for mental health issues. At the termination hearing, the court considers the same factors for granting the FERPO as well as any other relevant evidence. If terminated, the respondent can petition the law enforcement agency that confiscated their weapons to return them and have their name removed from the registry.
Need Answers about Extreme Risk Protection Order Hearing Defense? Contact Experienced Firearms Lawyers in Morristown NJ
If your weapons have been seized under New Jersey's Red Flag Laws, there is too much to lose without defense help. Since your safety, job and freedom may be jeopardized with a FERPO that haunts you throughout your life if you do not terminate it, contact an experienced guns and weapons law attorney familiar with these protective orders to strategize about how best to fight it. At our criminal defense firm with offices in Morristown, NJ, our lawyers can assist you with fighting the state's case and persuading a judge with evidence that you are not a danger to yourself or others. Having successfully handled many of these cases in the past, we can also help you with filing a motion to terminate the extreme risk protection order if one has already been issued. Rest assured that you can defend against a wrongfully issued TERPO or FERPO, particularly with a defense team that includes former prosecutors and an attorney who previously worked on cases in the gun task force of the U.S. Attorney's Office in NJ. When you want knowledge and an enduring commitment to win your guns or weapons case, contact (908) 336-5008 to discuss your rights and options in a free consultation.