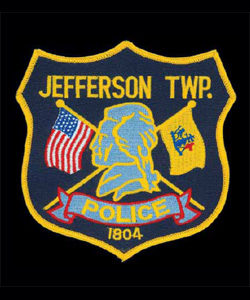 Police recently arrested a Mount Arlington NJ woman who allegedly caused a drunk driving accident on a road in Jefferson Township, New Jersey.
The suspect is a 21-year-old woman who resides in Mount Arlington, New Jersey. According to authorities, the suspect was driving on Minisink Road in Jefferson NJ around 8:30 a.m. when she crashed her vehicle.
The Jefferson Township Police Department got a call about a hit-and-run accident and dispatched police officers to the area. When cops got to the scene of the crash, they found a person suffering from a serious head injury that required hospitalization. The victim told police that the suspect struck her with a 2014 Jeep and then fled the scene.
Fortunately, the victim survived the accident-related injuries and was later listed in stable condition at a local hospital.
Jefferson Township detectives investigated the hit-and-run crash and eventually identified the suspect as the possible driver. The suspect was placed under arrest and charged with numerous traffic violations, including Driving While Intoxicated (DWI), leaving the scene of an accident, reckless driving, and assault by auto.
After being arrested and charged, the suspect was remanded to the Morris County Correctional Facility in Morristown, NJ.
For additional information about this case, access the NJ.com article, "Woman Charged with Drunken Driving After Pedestrian Struck in Jefferson."