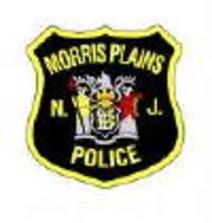 A Morris Plains, NJ resident has been charged with possession of child pornography after police allegedly discovered images and videos of minors engaging in sexual acts on the man's personal computer.
The suspect, a 60-year-old Morris Plains man, has been accused of downloading child pornography from the internet and also setting up his computer to upload the pornography. The New Jersey Attorney General's Office started an investigation into the suspect after getting information that he had the illegal files.
Police later searched the suspect's residence in Morris Plains and allegedly found more than 100 files of child pornography.
The suspect was subsequently placed under arrest and charged with possession of child pornography and child endangerment.
After being arrested and processed, the suspect was taken to the Morris County Jail in Morristown, New Jersey. He later secured his release from the correctional facility in advance of trial.
Possession of Child Pornography Charges Morris County NJ
To learn more about this case, see the DailyRecord.com article, "Cops: Morris Plains Man Caught with Child Porn on His Computer."
Possession and distribution of child pornography can lead to serious charges in New Jersey as well as federal charges depending on the nature of the circumstances and the allegations involved.