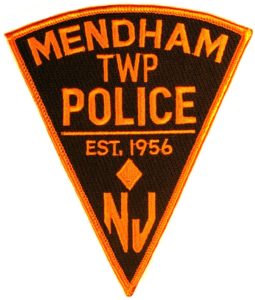 Police recently apprehended three men accused of several burglaries and thefts in Mendham Township and Chester Township, NJ.
The three burglary suspects are from Chicago, Illinois. It is unclear at this time if they came to New Jersey to commit the home break-ins.
The Mendham Township Police Department received a call from one of the victims, a homeowner in Mendham, about a burglary in progress. Police officers were dispatched to the residence, which is located on Glen Gary Drive in Mendham NJ. When Mendham cops got to the scene, they spoke to the victim and got a description of the burglary suspects. According to the victim, one of the suspects was dressed in a government utility worker uniform.
Police officers in surrounding neighborhoods then looked for the suspects' getaway vehicle.
It wasn't long before police in Chester NJ got a report of a similar break-in by men pretending to be utility workers.
Police officers were able to track down the suspects' car on Fox Chase Road in Chester, where it had become disabled.
According to authorities, several stolen possessions were found inside the suspects' motor vehicle.
All three suspects now face multiple charges, including burglary, theft of movable property, and conspiracy to commit burglary.
After being placed under arrest and charged, the suspects were taken to the Morris County Correctional Facility in Morristown, NJ.
For more information about this case, access the NJ.com article, "Trio Accused of Burglarizing Homes in Mendham, Chester."